Do you want to launch your online store and use the WordPress CMS? You made the right choice, this is one of the best. But to create a WordPress e-commerce site, it is necessary to consider the choice of the appropriate extension for a successful online store. WooCommerce is definitely the perfect plugin for this.
WooCommerce stands out as the leader in its field with a market share close to 40% in the sector of CMS dedicated to e-commerce.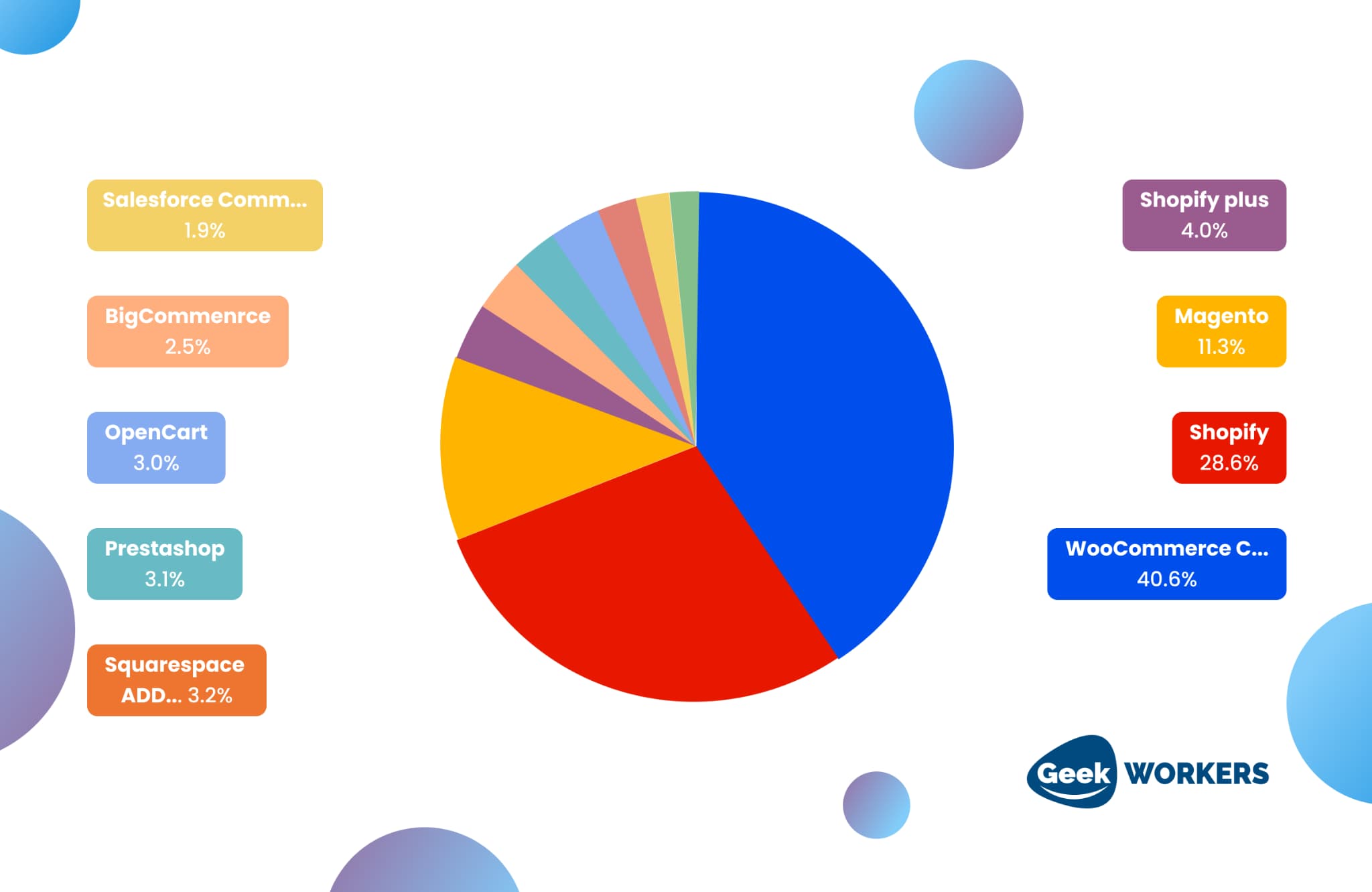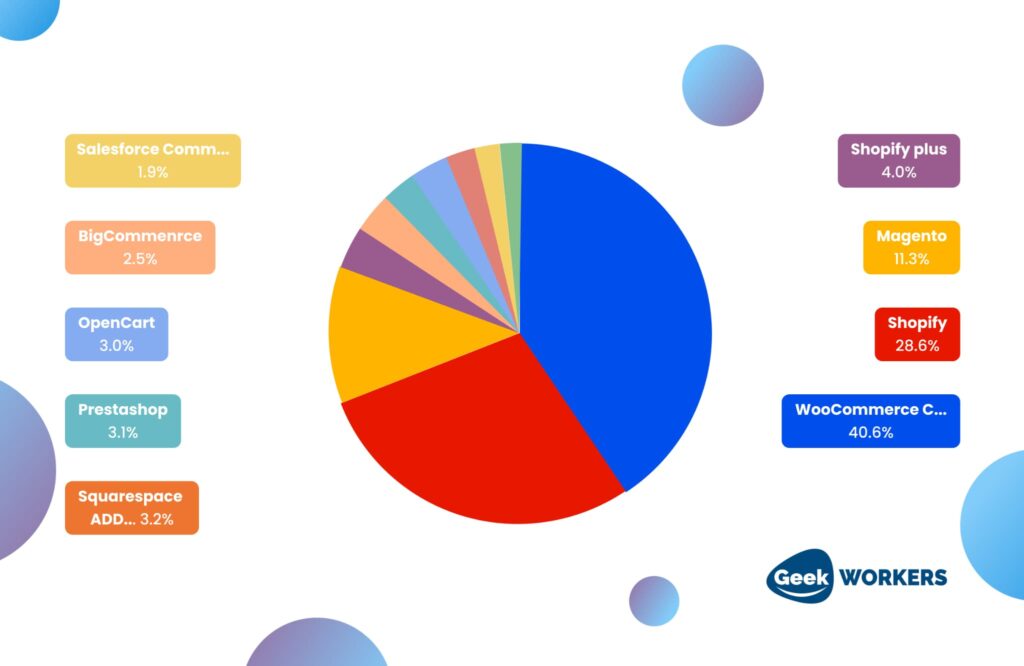 This success can be explained by many factors. The plugin is easy to use, flexible and offers many features in addition to being free for WordPress users. Beyond its advantages, this solution relies on a very large community capable of answering any questions when developing a site.
What is WooCommerce?
WooCommerce is simply an open source extension (plugin) for WordPress. This extension is exclusively reserved for the creation of an online store with various features such as secure payments, integration of deliveries, or even inventory management.
Why use WooCommerce?
WooCommerce is a free plugin which allows you to turn a website into an online store. It powers around 99 % of all WordPress stores. The interface is very easy to use. Moreover, being open source, the extension offers many customization options.
How to install it?
Easy to use, WooCommerce can be installed in just 4 steps.
Go to your WordPress dashboard then select "Extension".
Search for "WooCommerce"
Download and activate it!
Then, the configuration wizard will accompany you for the creation of your online store.
And voila !
Now that we have introduced you to the plugin, here are 10 reasons to convince you to create a WordPress e-commerce site with WooCommerce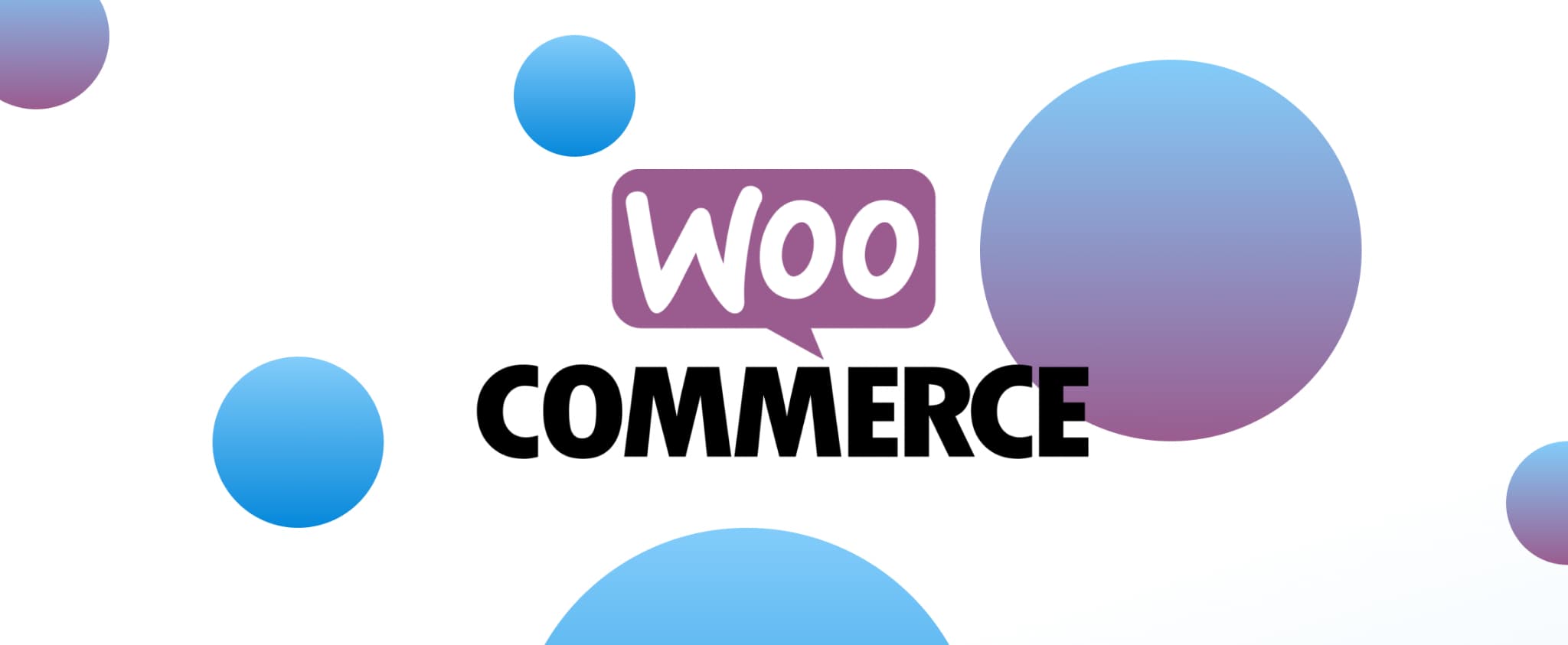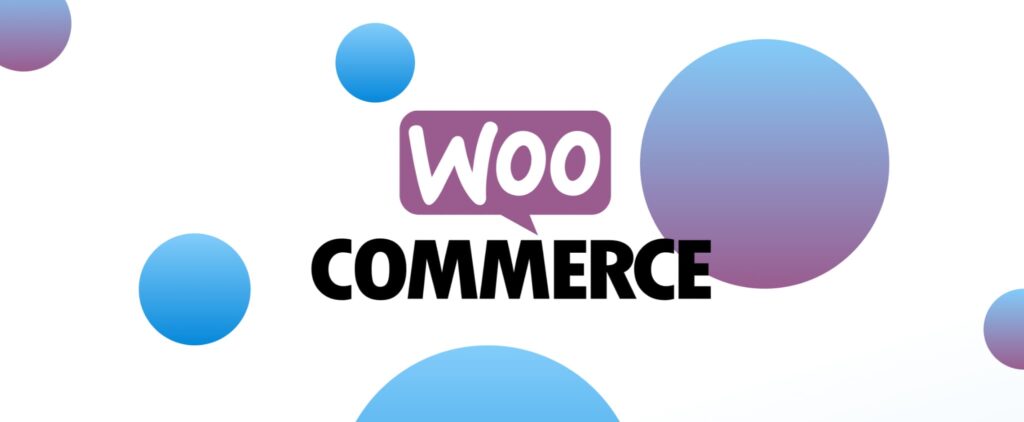 1. Price
Whether you're a beginner or a seasoned entrepreneur, there's no better way to build your own eCommerce store than WooCommerce. Quite simply, because this plugin is free. From products and services to shipping rates, you can build your online store without spending a dime!
Only a few third-party applications, for example for payments, can be charged. Which are not always necessary to have, WooCommerce already offering everything you need to manage payments.
It is therefore the most competitive solution on the market, compared to other e-commerce applications. It is for this reason that WooCommerce is the leader in e-commerce solutions, even ahead of Shopify worldwide according to w3techs.
2. WooCommerce and WordPress go hand in hand
"But WooCommerce is WordPress after all? »
The thing is, WooCommerce is almost "constrained" by WordPress. And it's easy to think that the plugin doesn't perform as well as a fully-designed CMS for creating an online store.
The reality is that the link between WordPress and WooCommerce is a real advantage. Indeed, the WordPress CMS is very famous for its flexibility, security and ease of use. Nearly 45 % websites are created on the platform. Check out our article "5 reasons to create a site with WordPress" to understand the power of the software.
The compatibility of WordPress and WooCommerce themes allow a very fluid integration and the creation of your online store is even easier.
Thus, WooCommerce inherits the strength and reliability of WordPress for an optimal online store that will quickly get your business off the ground.
3. You can create any online store
Again, the flexibility of WooCommerce is what makes the plugin the best in the business. Whether it's for dropshipping, digital products, subscriptions, or other physical products, WooCommerce allows you to create any online store.
In short, you can sell what you want and create a tailor-made 100 % online store.
4. WooCommerce is scalable
Just like WordPress, WooCommerce includes many features that can be extended through the addition of plugins. WooCommerce users benefit twice from this possibility of customization: they have access to both the thousands of WordPress themes and plugins as well as the hundreds of e-commerce specific extensions created only for WooCommerce.
This system allows developers and entrepreneurs to cultivate communities of people who specialize in adding specific features. The right plugin will extend your WooCommerce store with amazing extensions that are unmatched by any other platform on the market today!
The WooCommerce team has developed some highly recommended plugins themselves, like ones that specifically deal with shipping rates or payment processing methods. There's really nothing you can't do using their e-commerce solution.
5. WooCommerce has a large community of developers
WooCommerce is open source, which means anyone is free to modify or add features, create new extensions and custom themes.
The advantage of WooCommerce is then that you benefit from the expertise of many developers to help you improve your Online Store. While it can be difficult to find developers who can do the job for less popular e-commerce applications, WooCommerce has an advantage in that users benefit from a large number of professionals. Also, its widespread use around the world and its large network of developers make WooCommerce a highly secure plugin.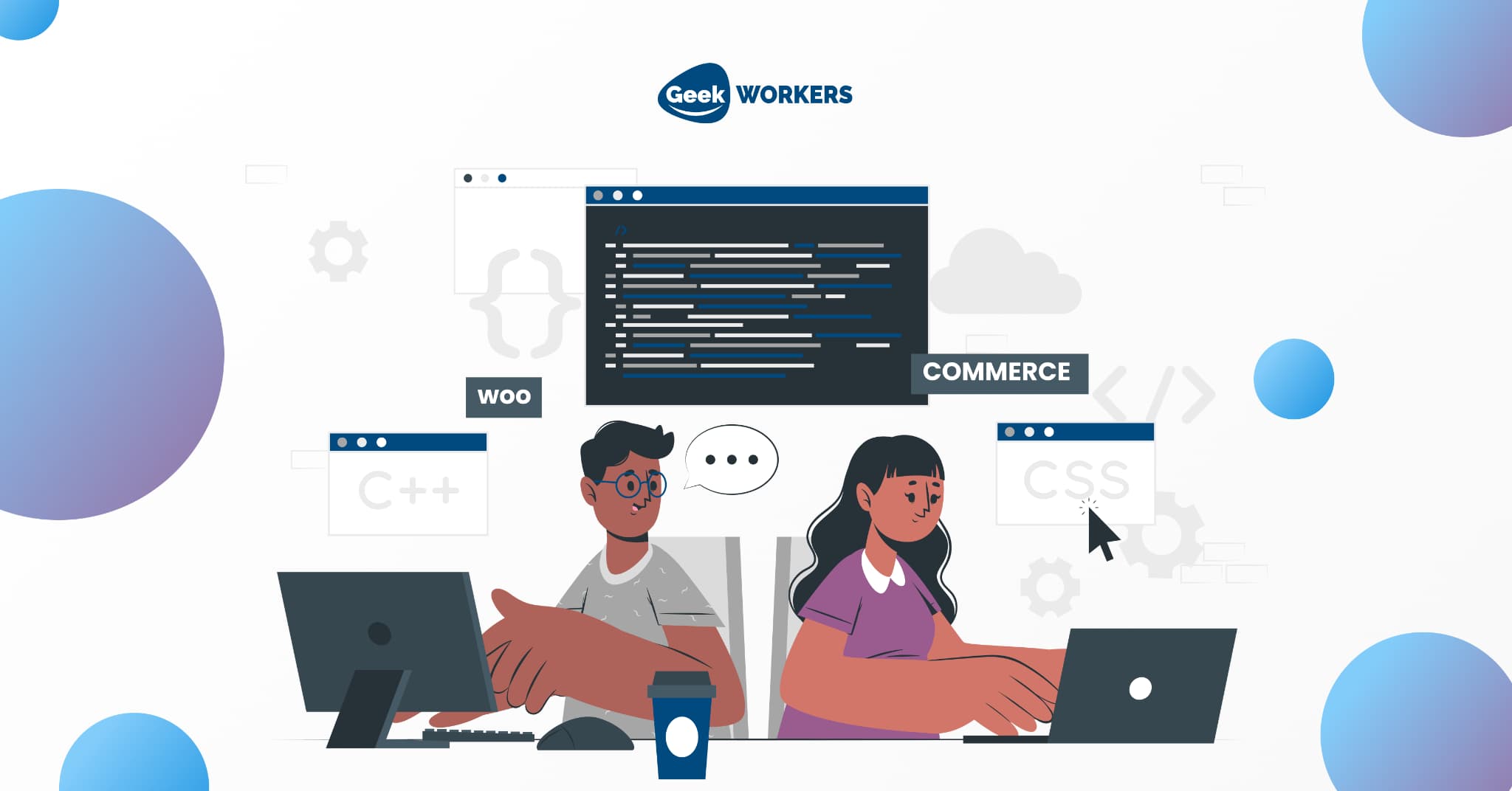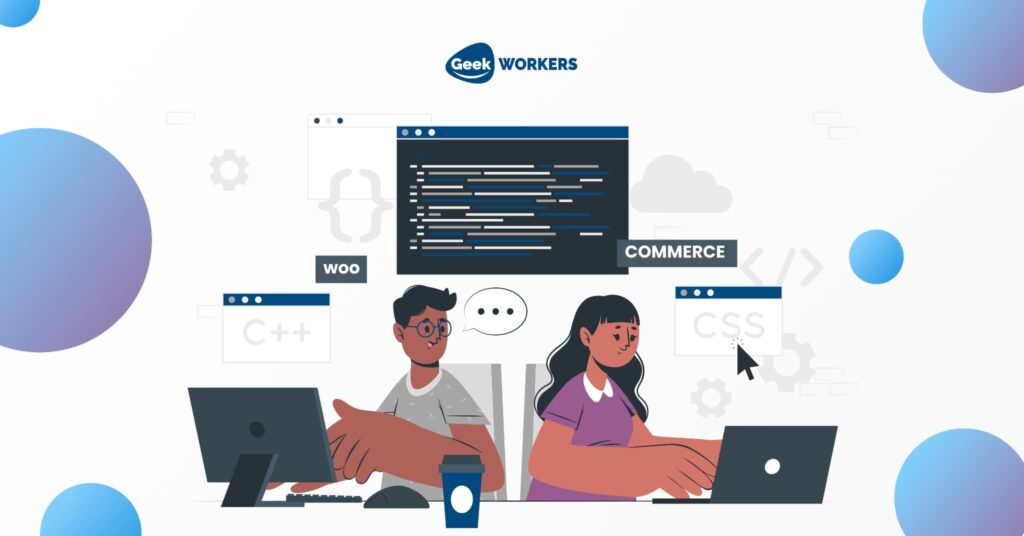 6. Easily analyze your online store with WooCommerce
WooCommerce offers the possibility to analyze the performance of your online store. You can use this data in particular to learn a lot about how customers interact with the products on your store. For example, you might be able to identify which pages they visit most often or which ones contain errors that are preventing you from converting potential buyers! WooCommerce offers comprehensive analytics right out of the box, making it easy for anyone to get more insight into their customer base and conversion rates. In addition, the integration of external services such as Google Analytics is simple and fast thanks to an extension process.
7. WooCommerce adapts to your business
You're just getting started, but your store can grow quickly. You will need a specific strategy to get your business off the ground.
For any project launch, it is imperative to think about the future. Maybe your online business is small at the moment, but with work it can grow quickly. This will require an application capable of supporting a very busy store.
The power of WooCommerce allows you to have a store that grows with your needs. You can start small, hosting only a few products and customers per day. But as the demand grows, the features offered increase. You will then be able to offer thousands of products and welcome as many customers per day and per second!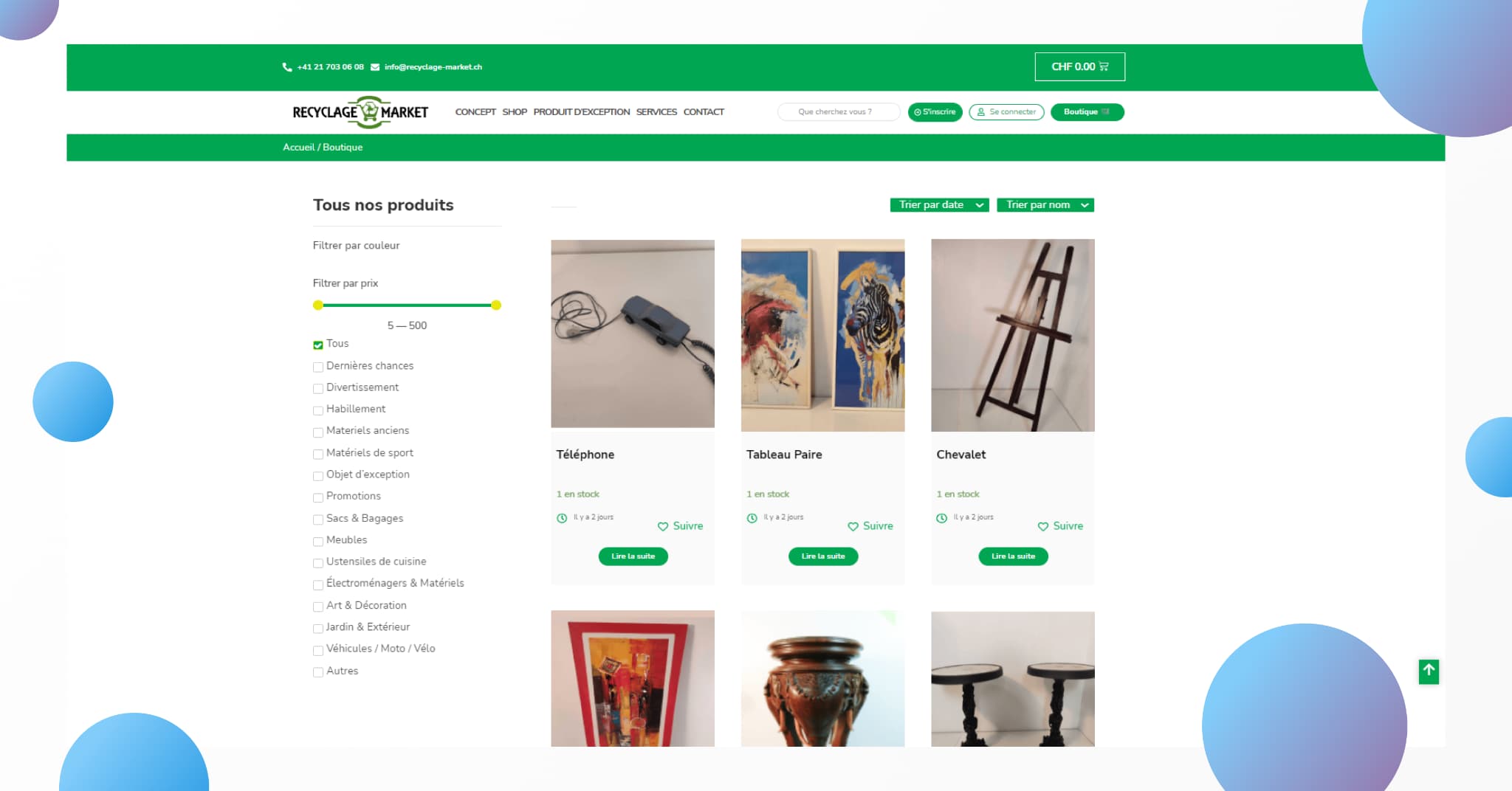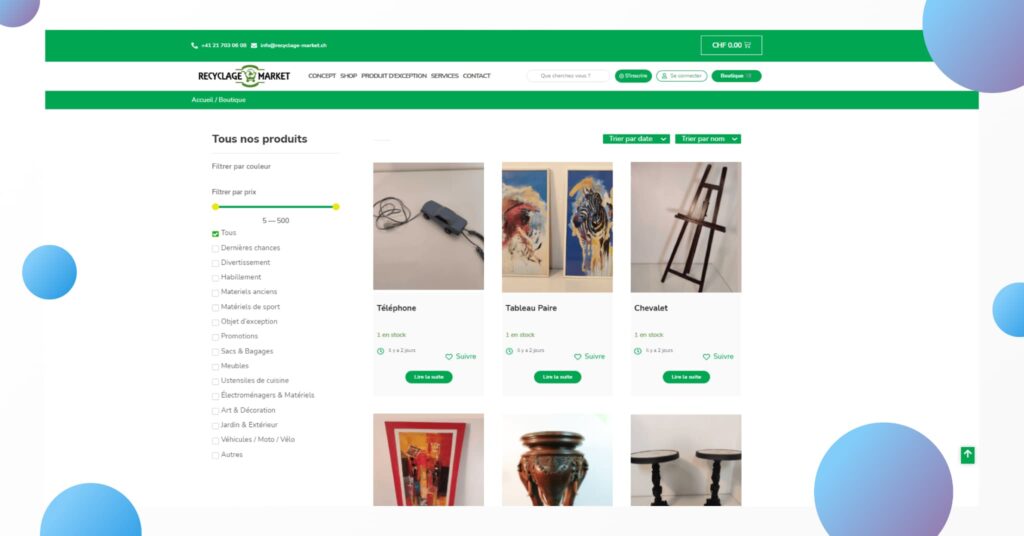 8. Manage and Create Content Your Way
There are many ways to promote your products and services online, but one of the most effective is through content marketing. As a WordPress-based e-commerce application, which means it has a lot to offer in terms of power and functionality, WooCommerce makes this process easier than ever!
Of course, content marketing is a key element of an online store. Optimal navigation path and search engine optimization are essential factors for a successful online store. Blogs, landing pages, e-mailing, product descriptions… WordPress and WooCommerce together offer a multitude of content management options. Additionally, plugins like Yoast WooCommerce SEO allow you to easily work on the natural referencing of your site to ensure the visibility of your online store on search engines.
9. WooCommerce is a Powerful Tool
WordPress and WooCommerce can provide a fast and responsive e-commerce experience for online stores of all sizes. This is one of the main advantages of WooCommerce.
These are two of the most popular tools for creating an online store. With these platforms, you can create a fast e-commerce experience with responsive technology which will work on any device. Moreover, to speed up its performance, you can boost your online store with the web hosting offered by WooCommerce.
10. WooCommerce is made to sell
This seems obvious, but it is still important to underline it! WooCommerce is a 100 % plugin designed for online selling. It includes everything an e-commerce needs to be operational:
Hundreds of payment options that can be easily integrated into your store.
Miscellaneous shipping methods WooCommerce with configurable geographies.
A back office optimal for inventory management, refunds, order management, emails… everything you need to manage your online store efficiently.
Of the thousands of themes Configurable and customizable WooCommerce, mobile responsive, free and premium.
WooCommerce, more than a plugin, it's a full-fledged platform for optimal e-commerce
Thus, WooCommerce is one of the best tools to create an online store simply and completely tailor-made. Most ? You don't even have to be a web development expert to use it!
But if you want to entrust your project to your experts, contact the geeks. We will be happy to accompany you!